Climate Change and Disaster Preparedness are big words around this region these days.  Disaster preparedness refers to unpredictable events like drought and floods.
I experienced it during the dry season last winter when the schools in Northern Bahr el Ghazal closed down so families could migrate to swamps in search of water.    But this time I saw the opposite side of the disaster.  Annually, 100,000 households in the state of Northern Bahr el Ghazal are affected by seasonal flooding.   Crops are destroyed, causing a further strain on the increasing population, with so many coming back from the north.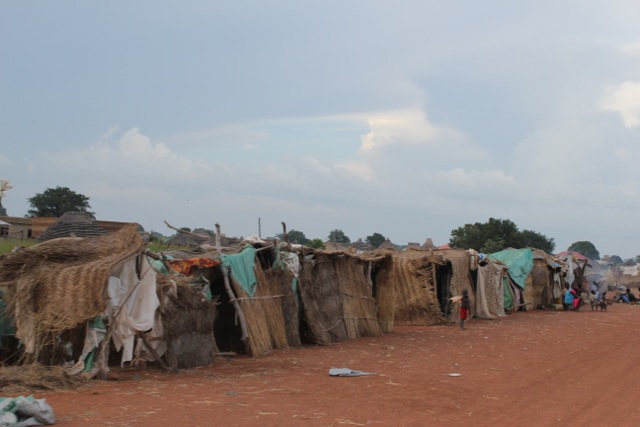 When I arrived this time, Aweil was in a state of emergency from intense flooding. Violent storms came every other night and the communities were completely vulnerable in their flimsy, exposed houses.   Seventy-eight percent of the population lives in small huts that collapse under the pressure.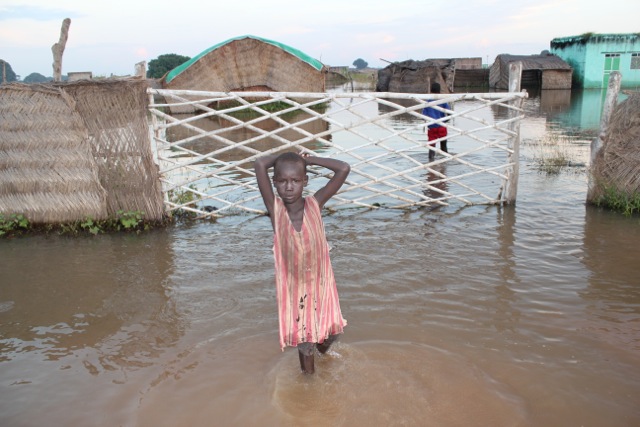 Our team had been sending regular updates about the emergency and when I arrived many people had begun relocating onto the roadside, away from the rising waters.
The resiliency of these communities is amazing.  People are somehow able to remain friendly as they help each other move their families and meager belongings to higher ground.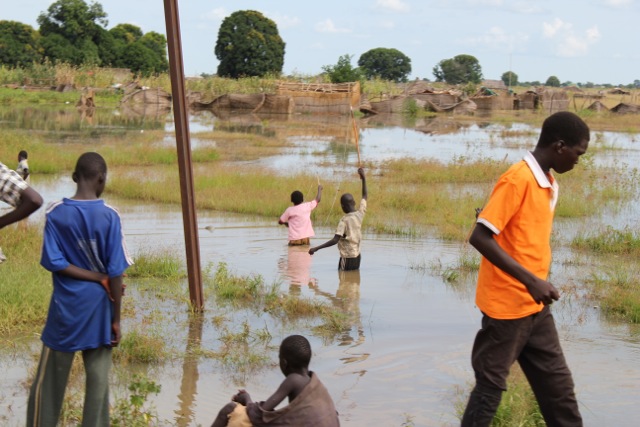 Life is already a struggle, without the added stress of disasters.   According to official NBeG Strategic Work Plan 2012-2015.
31% of the population has to walk for more than 30 minutes one-way to collect drinking water.
13% have to walk more than one hour.
58% of the population use firewood or grass as the primary source of lighting
30% have no lighting.
97% of the population uses firewood or charcoal as the primary fuel for cooking.
And a staggering <b>96% of the population </b>does not have access to any toilet facility.
With open defecation commonly practiced, there is a huge risk of disease outbreaks such as typhoid and cholera, from the contaminated floodwater.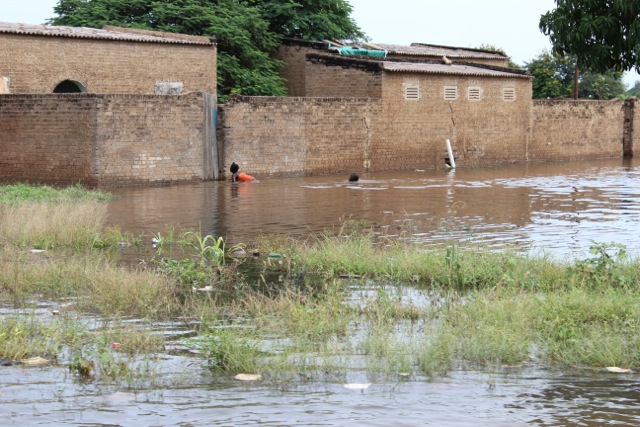 While most of the aid community was responding to the emergency by relocating families and distributing food, our team recognized the risky hygienic situation and immediately began an additional campaign of School Led Total Sanitation in the 11 schools we were already working.   Each of the schools has an enrollment of between 800 and 1200 due to the large number of returnees from the north.   We knew we needed to reinforce some serious sanitation messages, in order for these children to avoid contracting some dangerous diseases from the contaminated floodwater.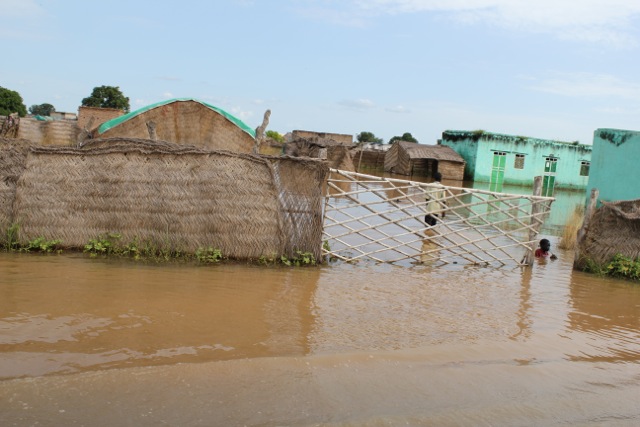 We spent a week at each school going class by class with sanitation messages.  We worked closely with the Inspector of Schools who was thrilled that we were able to assist.  We encouraged the children to use the latrines and stressed the importance of keeping things as clean as possible, explaining that the water is contaminated.    We emphasized the importance of hand washing and boiling their drinking water.   As usual, the children were very receptive to these messages.   Their young minds are open, eager and interested.  School is a wonderful place to begin instilling these important concepts.  And by starting young, hopefully these ideas remain with the children throughout their lives.   Providing clean water is just a band-aid if you are not promoting hygienic practices and safe methods of keeping the water clean for consumption.  It's easy to take for granted that the water coming from our tap is clean.  But out here there are many ways of contaminating clean well water, after it's pumped and before it's consumed.   Our teams are dedicated to ensuring that doesn't happen.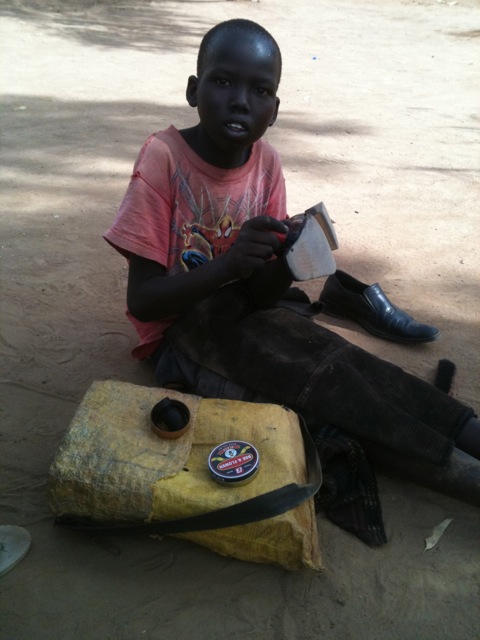 One afternoon we ran into a local boy named Ngor Garang Tong, a 5th grader at Salva Kiir Primary School, one of the schools we were working in.  He had a small after-school business of shining shoes and said he uses his money to help his mom feed his six siblings.   He told us he is trying to save more money so he can build his family a safe and secure house.  Ngor said he loves school and attends every day, without missing.   His favorite class is English.   He told us when he grows up he is going to be governor or community leader.