Our Collaboration With Etop Radio
Etop Radio is a Community Radio Station owned by Vision Group Broadcasting on 99.4 FM.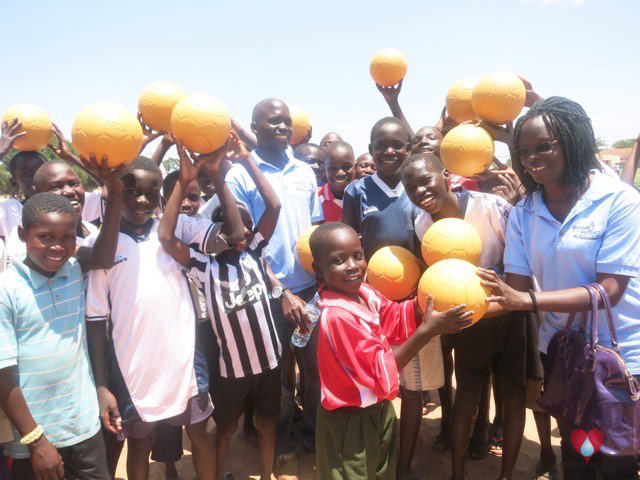 Since its inception in 2009, Etop radio has been the most popular station in the Eastern region. Etop's programming has captured the attention of a massive audience because of its focus on fascinating human-interest stories and social transformation in the region.
The station's shows focus on health, education, games and sports, good governance, infrastructural development, spiritual empowerment and many others. These programs educate and entertain but have often faced challenges in enacting real-world change.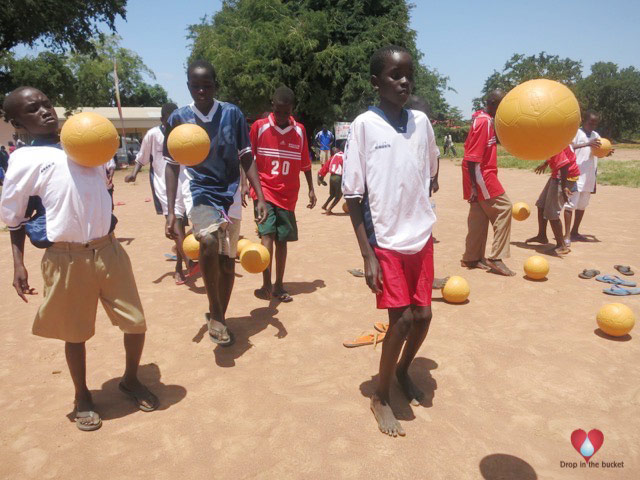 Using Radio Programming to Empower Communities
To help leverage its popularity to do good, Etop created a promotional message in mid-July 2015 that shares the work of Drop in the Bucket and the Kampala based organization The Kids League. The advertisement invites listeners into a contest where they can call in for a chance to win soccer balls for their children's primary schools. These specially designed balls called One World Futbols were donated to DROP by the One World Play Project and are virtually indestructible. They look, feel and even bounce like regulation soccer balls but don't require air and as a result can be used on many different surfaces safely.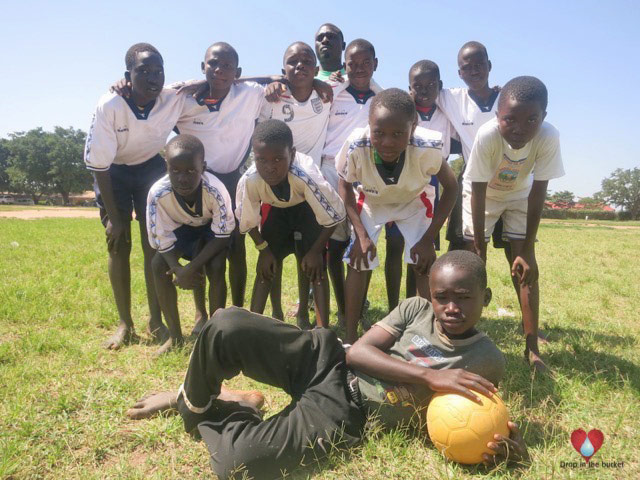 The promotion has been running daily since its inception, and the response has been overwhelming. Some parents have even made the additional effort to get permission from the head schoolteachers, allowing them to pick the balls for the school.
This promotion has been successful in the same way that all of Etop's programs have been—by educating and entertaining. It has brought increased attention to educational issues in the region, particularly:
Strengthening Messages of Sanitation
Sanitation: On the radio, Etop has attempted to educate adults about sanitation through talk shows, news stories and magazine. But there is still a challenge for many communities in accessing clean water because local governments lack the financial resources to drill boreholes. By drilling boreholes at schools, DROP has helped tie communities with their educational facilities more intimately. With clean water, school attendance—particularly for girls—increases.
Physical fitness. Activities refresh the minds of students and help them comprehend more in the classroom. Some children find success in sports and are more likely to stay in school because of it.
Attendance. A school that does not have active extracurricular activities like football, netball—or which lacks a nearby water source—will have low pupil enrollment, attendance and retention, especially for girls. Games and clean water keep children at school.
Community involvement. The games and sanitation system help communities become more involved in the education, safety and health of the students. Better-educated and healthier children lead to brighter futures for communities.