Greetings from Uganda. I hope everybody is staying safe and managing the new and unusual lives we are living during this coronavirus global crisis.
It's been a dramatic couple of months for the world. When I returned to Uganda at the end of January, life was very different than it is today. Over the past couple of months, we've been reading reports about the unimaginable global death toll and hearing stories about the impact the COVID-19 lockdown has had on almost every corner of the earth.
Here, in the communities where we work, most people lack the basic necessities that are essential to fighting off a deadly virus – clean water and soap. And an outbreak of a virus like COVID-19 could easily devastate the country. For that reason, the nation has been actively participating in the global effort to shut down, social distance and stop the spread.
In February, the government began monitoring, testing and quarantining travelers coming in from high-risk countries. And by mid-March, a full shutting down of the country was underway. Businesses stopped operating, except those selling food or medicine. The airport was closed and students were sent home from schools. All public gatherings were banned, and even funerals were prohibited.
By the beginning of April, even more stringent measures went into place. All transportation, both public and private, was stopped. The remaining borders were closed and the military was dispatched to enforce a 7PM curfew.
Now, the streets of Uganda are empty.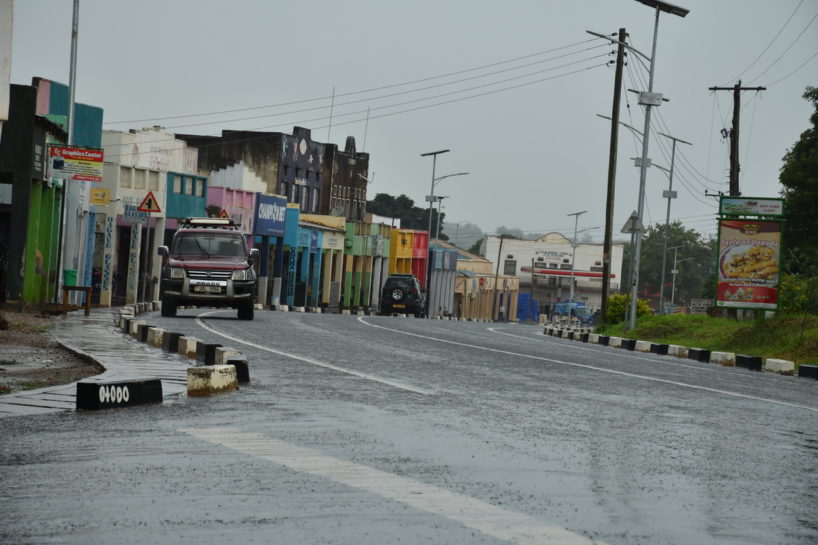 But the people are being kept well informed. There is a website that is updated daily with the latest statistics on testing, quarantines, tracking and tracing. And the president gives regular speeches on the radio, which is the way everybody here gets their news. Even in the deep villages, people use radios to keep up with the outside world. He provides information on how the virus is easily spread and strategies for protecting yourself and others. He regularly reminds the country that it is their social responsibility to not get each other sick. And the best way to do that is to stay home.
And although these are some of the most extreme measures in all of Africa, there is no question that if coronavirus were to take hold here, it would be a disaster. Left unchecked, COVID-19 would tear through this country and they do not have the medical infrastructure to manage it. Without sufficient PPE, something like this would also take out a good percentage of their medical force and the country cannot afford to lose their valuable nurses and doctors.  Also, since so many rural villages do not have clean water, the virus could easily infect entire communities.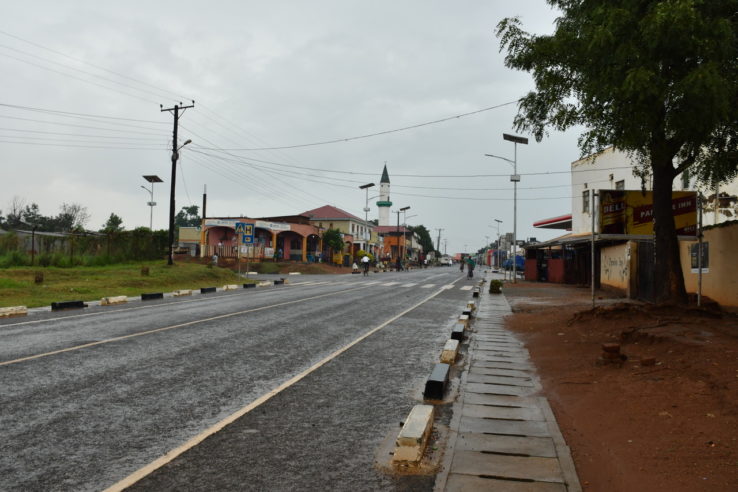 So the country completely shut down. And, as with the rest of the world, it has not been easy. Most people here live day to day and have no savings. Weekly village markets, which provide vital food, supplies and small economic opportunities to rural communities, have been stopped. But there was no option. The markets attract large numbers of people who crowd onto lorries bringing them from the villages. The entire way of life here is social and involves being very close to others. It is a breeding ground for a contagious virus.
But, for us here at DROP, it has been business as usual. When the shutdown began, the government officials in the district we are working appealed to us to please keep drilling. They granted us special permission to have our vehicles on the road and even provided soldiers to guard our equipment at times. We have had complete support because people here know that clean water not only saves lives, it also helps fight COVID-19. And we plan to help as much as we can, including expanding our community trainings to include a component that focuses on COVID-19, with tips on how to stay safe and stop the spread.
For the past 14 years, DROP has made it our mission to bring clean water to these rural communities. Last year alone, we drilled over 40 wells. And this year, despite the pandemic and country-wide lockdown, we have not let up.
Although the world can feel dark at times like this, it really brings a ray of light to the people here to know they have not been forgotten and that we are still coming, as promised, to bring them clean water.
So, thank you for your continued support. Stay safe and please keep washing your hands!
Stay Up-To-Date with Drop in the Bucket: