Today is World Water Day and we are in Apur Ki Opko, a village named after its lack of water.

The village of Apur Ki Opoko is filled with the sounds of people playing instruments, singing and dancing, because today they have a real reason to celebrate! The Drop in the Bucket team are present for a ceremony with local village and district officials to officially hand over a newly-drilled well for fresh water. Amidst the excitement, a voice cuts through the sounds of laughter.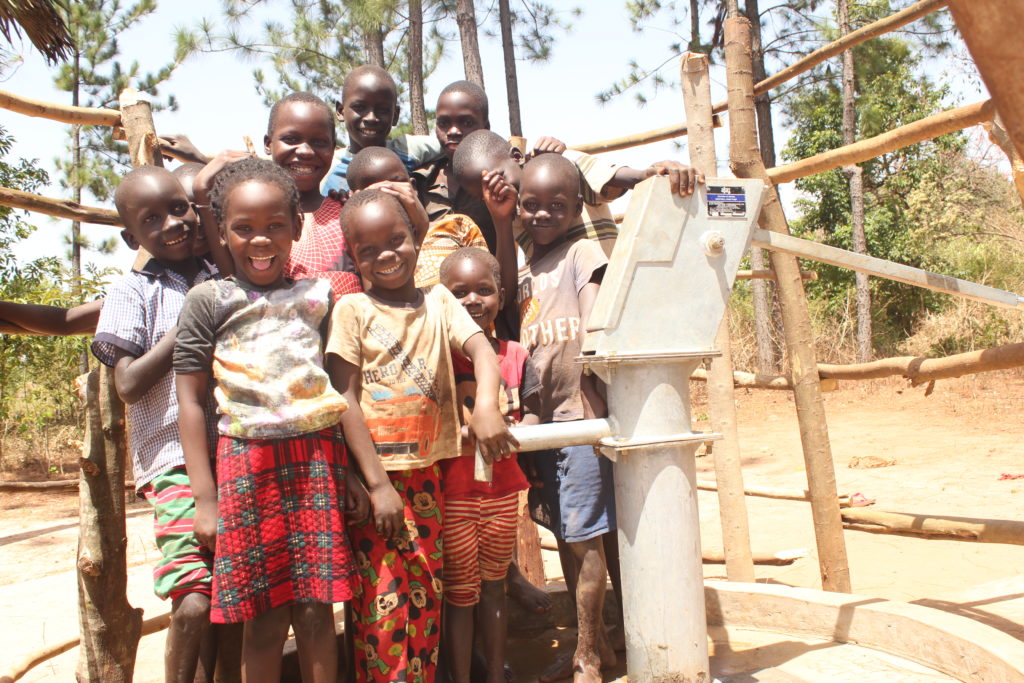 "I was born here, I grew up here and I will die here," boasts Ocen Marcelino proudly. He's the village chairperson, and he points at a pumpkin-like gourd laying on the ground nearby. "This is the calabash gourd, and our village takes its name from these gourds." He goes on to explain that in the past women from the village used these gourds to fetch water. They would walk to a distant swamp and use the calabash to dig down into the ground. Once they had dug deep enough, they would use the gourd to collect the water and carry it back to the village. He then explains that name Apur Ki Opoko literally means "I dig with Calabash."Ocen looks at the smiling crowd and jokes "Maybe now that we have this well, we can change the name of the village"

Janet Ajok, a woman from the village, greets our drillers with a warm smile. "Thank you for the new well!" she beams. "The water we were getting was from a waterhole that was also used by animals. We had to use it for cooking and drinking. We are so happy to finally have this well and clean water!"

An elderly woman named Rose Ayoo leaves a group of people dancing to join us. "I am so happy that this happened during my lifetime. I have dreamed of this moment for so long," she says, visibly overwhelmed. Around her neck she is wearing a calabash gourd, a reminder of the daily struggle for water she endured for so much of her life, and a symbol of the joy she feels because she will never have to make that walk carrying a calabash again.

Today is World Water Day, and today we all get to celebrate with Rose, Janet and the people of Apur Ki Opoko. This is a day they will always remember, as the new well will change their lives forever.

From everyone at Drop in the Bucket, we wish you a Happy World Water Day, and thank you for making our work possible for all these years.