It's that most wonderful time of the year, and the stores are all about to be filled with people frantically shopping for that perfect gift for that special someone. This year you can avoid the crowded stores and pick up the perfect gift without having to brave the traffic or the cold weather. We are happy to bring you the new Drop in the Bucket Holiday card!
The cards are printed with a photo from a well we built this year in Uganda and this particular photo really does a great job of showing the life changing effect of clean water. The cards come in packs of 10 and 20, are printed on high quality glossy paper and come with their own envelopes.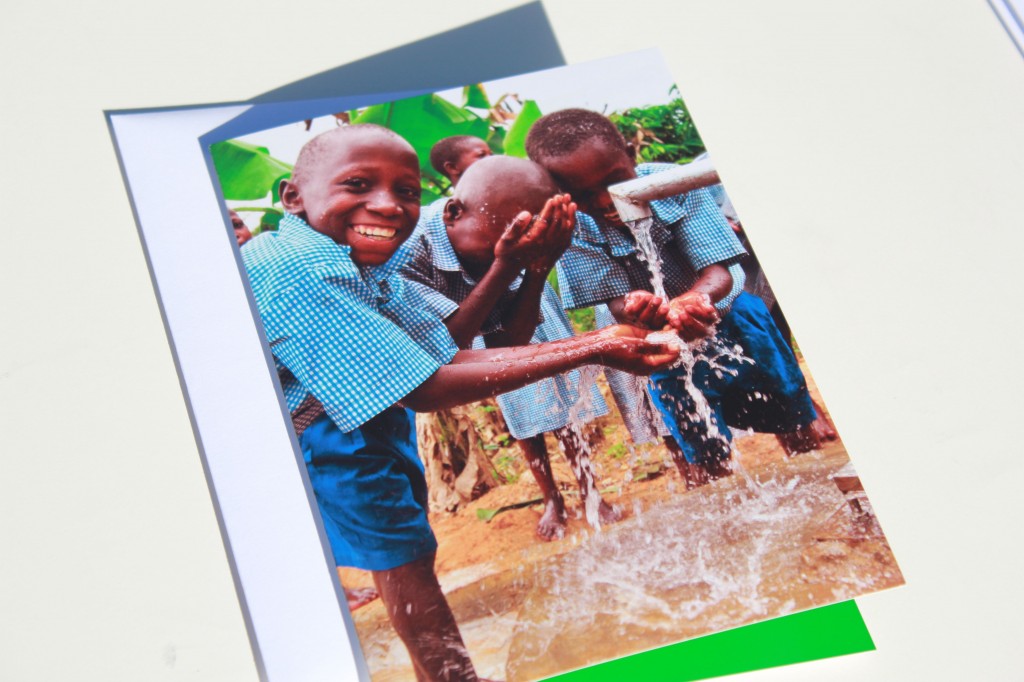 Inside the cards have the words "Happy Holidays and best wishes for the New Year" in large letters, and below that "A donation has been made in your name to help build wells and sanitation systems at schools in Africa."
This year give the gift that keeps giving. The gift of water is the gift of life!
To pick up your cards please click this link.