Sean decided to set up a lemonade stand to benefit "Drop In The Bucket" over the summer. His little sister, Isabella, helped too.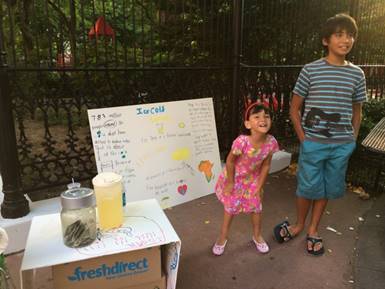 He even had a mascot!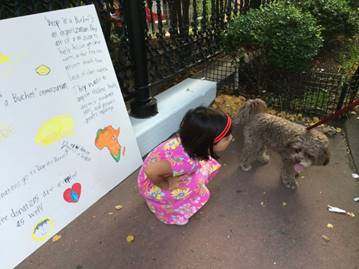 On separate weekends, Sean set up stands at:
City Hall Park: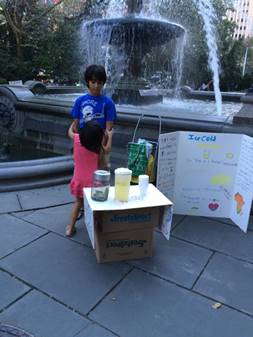 At his old public school: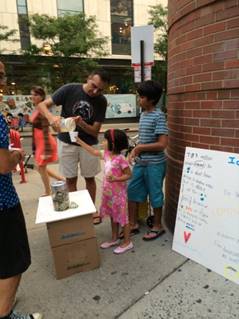 At Rockaway Beach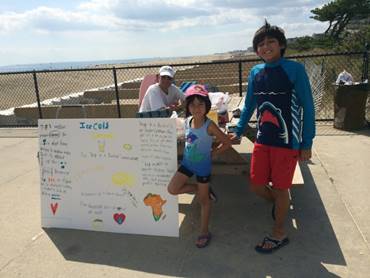 And he even educated tourists about "Drop In The Bucket" at the Brooklyn Bridge: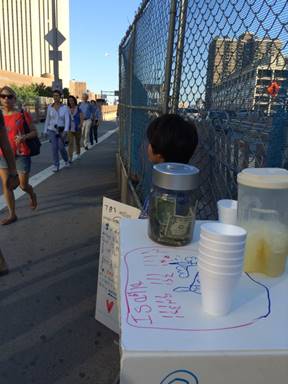 Thank you Sean and Isabella, you two are amazing!