As global citizens, we are all interconnected and can have a profound effect on one another. This is a heartwarming story of how one kind gesture set off a chain reaction felt around the world. Learn how a pair of shoes in Uganda started a movement!
Back in October of last year, Drop in the Bucket drilled a well at a school in Koboko, Uganda.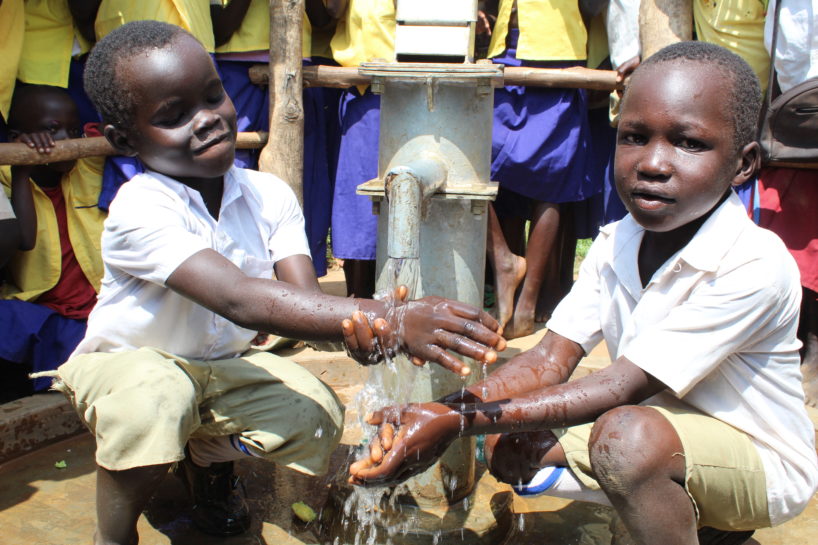 While taking photos of the well, DROP's Director Stacey Travis noticed something strange. A young boy taking off his shoes and handing them to another boy who started to put them on. After asking one of their teachers Stacey learned the family only had enough money for one pair of shoes, so the brothers shared them.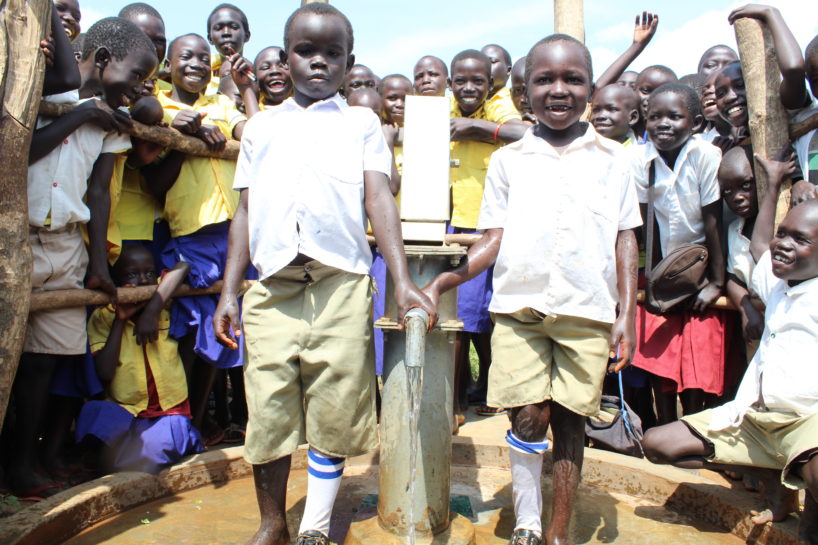 The one wearing the shoes wanted his brother to be in the photo wearing shoes too. So he took them off and gave them to him.
We were touched by the sweet gesture and shared the story on our Facebook Page. 
One of our donors was so touched by the story she asked if she could buy the brothers some shoes.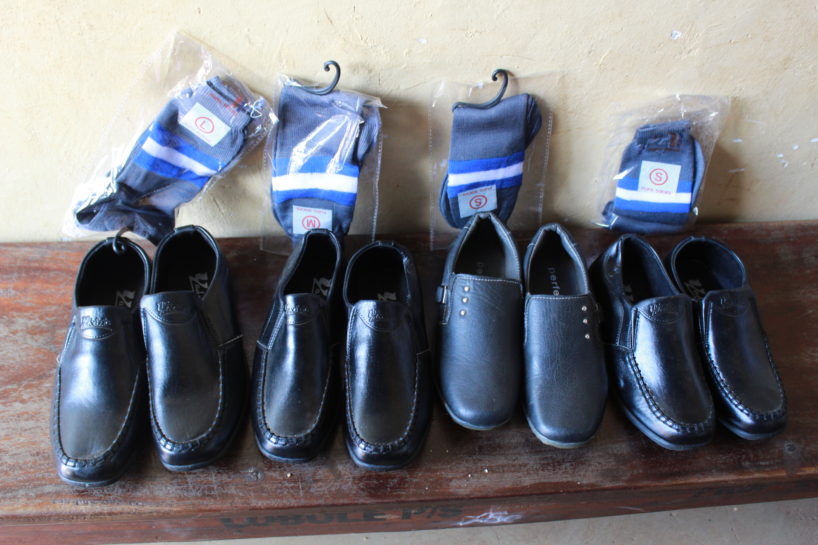 Understanding that DROP's primary mission is to provide clean water, the donor created a simple fundraiser on our website. She ended up raising enough money to fund an entire well! Then she requested that we use the extra money to also purchase some shoes for these boys.
While drilling the new well, we stopped by to visit the brothers so we could measure their feet for new shoes. We then realized that there were two other boys living with them so we ended up purchasing new shoes and fresh socks for them all.
Our organization name is not lost on us – we are just a drop in the bucket. We mainly focus our attention on providing clean water to schools and communities. However, it was a joy to be able to fulfill this one-time unique request from one of our special donors.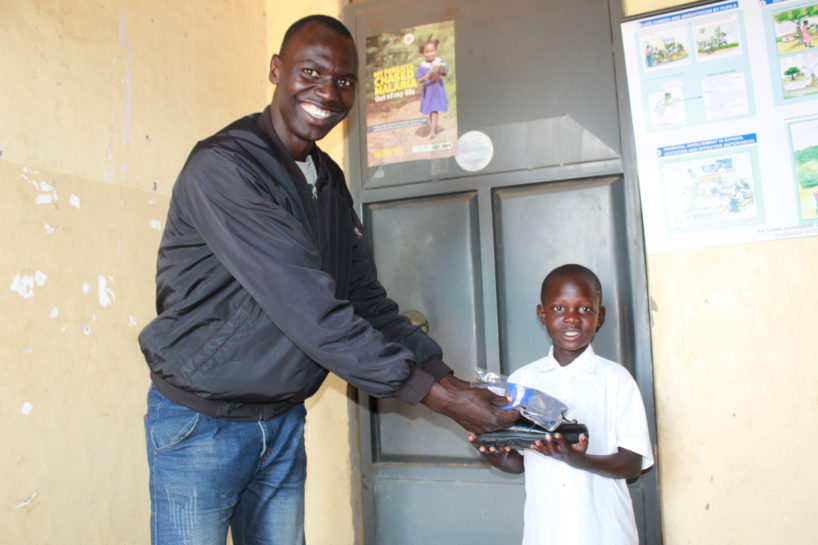 And of course, the boys were thrilled.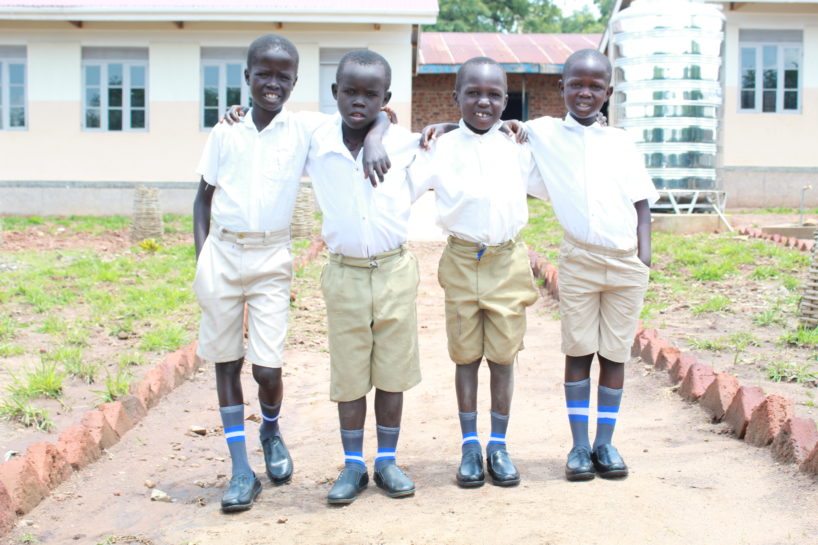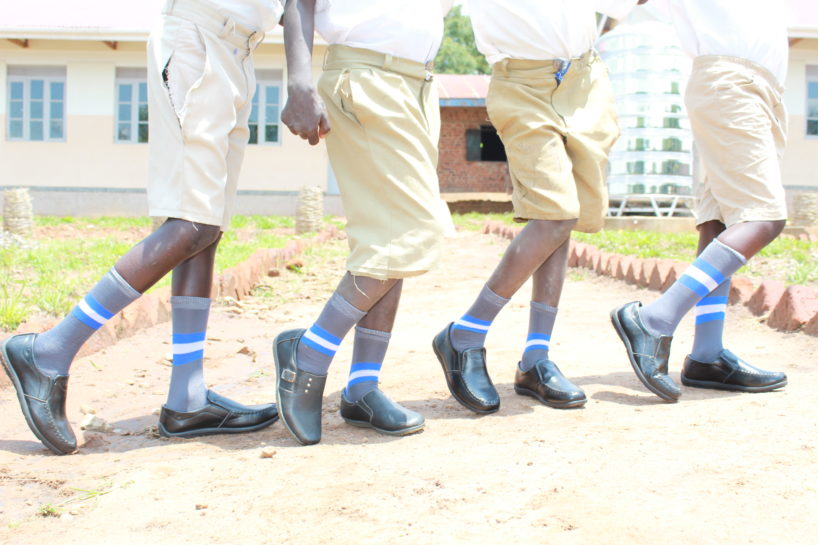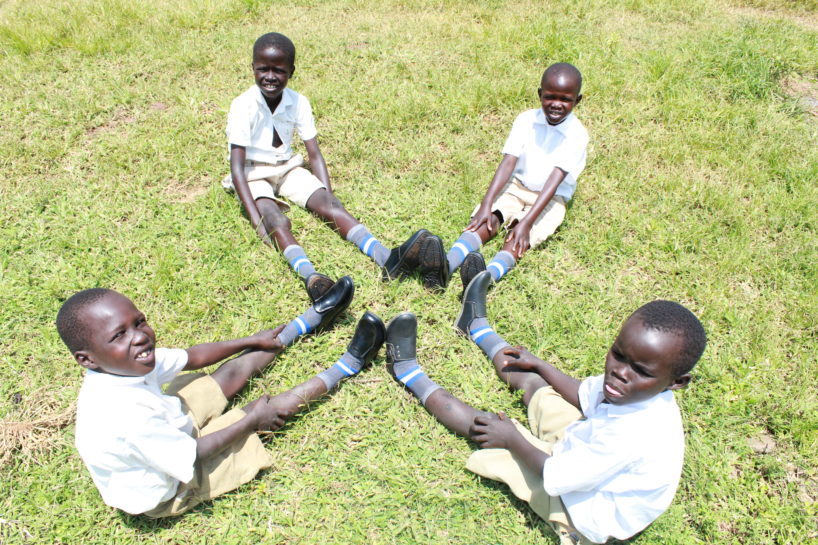 ---
---
Stay Up-To-Date with Drop in the Bucket on Social Media: