Drop in the Bucket provides water, sanitation training, and education to schools and communities in Africa. We regularly teach the importance of good hygiene to avoid the spread of disease, and as we all try to mitigate the impact of this novel strain of coronavirus, we wanted to share some of what we've learned with you.
Wash your hands well enough to kill viruses: with soap and water for 20-30 seconds. Experts are suggesting singing Happy Birthday twice, which absolutely works, or you could go with the classic "

A little bit of soap

" – also, the chorus of the Bee Gees

Stayin' Alive

is the perfect length to get your hands clean!

Stay Home! If you can avoid going out please do. It's not just about you – it's about trying not to infect the most vulnerable among us. It's about slowing the spread to avoid overwhelming our hospitals, so everyone who needs help can get it.

Wash your hands! We repeat. Wash your hands with soap and water. For 30 seconds.

Keep some distance! This virus can be silently transmitted by people who look and feel healthy so social distancing is paramount. Keep a 6 foot physical distance from other people to minimize the risk of coming into contact with the virus.

When you go out for provisions, consider who you can help if possible. An elderly neighbor, or if a family member has asthma – do whatever you can to help them avoid unessential trips outside for the next few weeks.
This is not the time for xenophobia, viruses don't recognize borders and please don't hoard more than you need. We all live together on this big beautiful planet and we're going to get through this if we work together. Be kind to each other and look out for each other.
How You Can Help
In order to get the new dorm in shape, we'll need to do some painting, fixing up, piping water from the well to the bathrooms, and even putting a new roof on one of the buildings. Your donations will go directly toward making those much-needed repairs. The girls are so excited to be moving in by April 1st and we can't wait to send you photos!
Your Support Helps Empower Young Women
& Creates A Brighter Future For Us All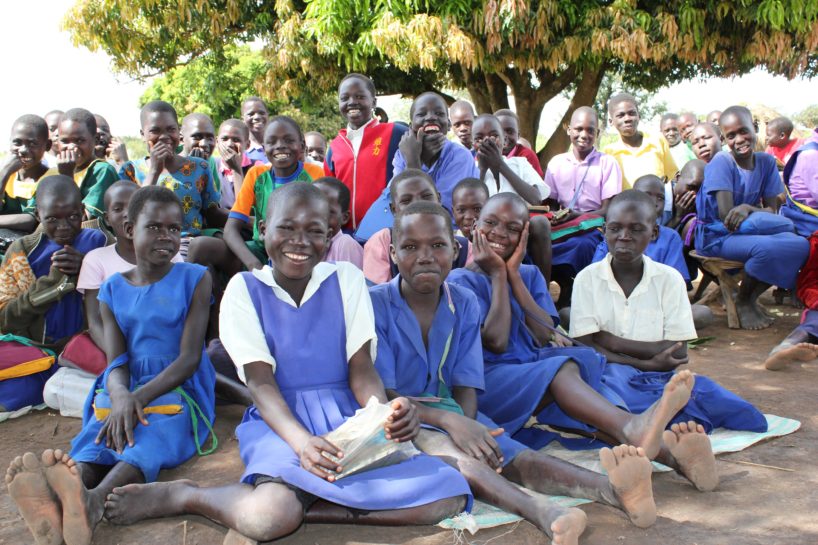 ---
---
Stay Up-To-Date with Drop in the Bucket: