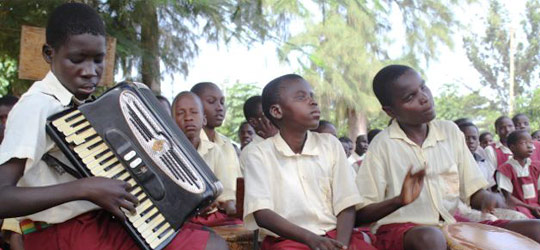 Help Shine a New Light for Blind Children in Uganda
Every child deserves a clean and safe place to learn and play. Help us build a proper sanitation facility for the only School for the Blind in Uganda.
For many parents in Uganda, just taking care of basic needs for themselves and their children can be challenging. Taking care of a blind child with special needs is just not possible for many families.
The St. Francis Primary School for the Blind fulfills those needs. Since 1955, it has been the only school in all of Uganda dedicated to educating visually impaired children.
One of the biggest problems facing the school is sanitation. The school's only toilet is a single dirty pit latrine that would be intolerable even for children with sight. Moreover, this single toilet is currently shared among the boys and girls. The school desperately needs better and separate toilets.
Drop In The Bucket is a nonprofit organization that has been building wells and sanitation systems in schools throughout Africa. We have reconfigured the design of our toilet specifically for these children. The total cost of the project will be $80,000.
If you could imagine what your day would be like without a toilet, please consider making a donation. Just a $20 donation will help provide a cleaner place for these kids to thrive.