Today is Menstrual Hygiene Day. Discussions about menstruation have long been taboo. But the world is changing. And as we strive to lift up the girls we work with and support them in their quest for education, this is a topic we cannot overlook.
Since 2015, DROP has been implementing projects that train students about Menstrual Hygiene Management.
In the areas we work, a large majority of girls are not enrolled in school and those who are usually drop out by 5th grade. Supporting these girls means understanding all of the issues that affect them, from cultural and political to basic health and hygiene. Although there are many reasons girls lose out on education, forced early marriage, weak support structure, and menstruation are at the top.
The fact is, menstruation keeps girls home from school in many parts of the world. Over time they end up dropping out due to missed days and falling behind, as well as the inconveniences and embarrassment. But this is mostly due to lack of information and supplies. With our program, we tackle the taboos head-on. Along with constructing school toilets with handwashing stations and changing rooms, we have a comprehensive program to inform both boys and girls about menstruation.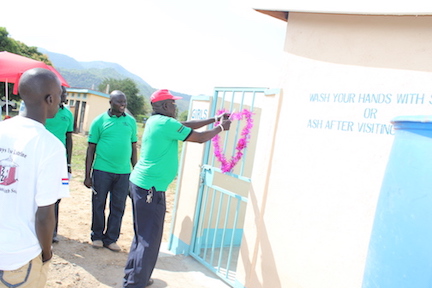 We place informational posters around the school, work with the teachers and form clubs that use plays and songs to discuss sensitive topics. Our teams also organize instructional workshops for both girls and boys on how to sew washable, reusable pads out of local flannel. And we train mothers on selling the pads to the local community. It may seem simple but the impact of this program is huge.
On this Menstrual Hygiene Day, we salute the people around the world who are breaking down the barriers and confronting these taboos. These girls deserve the same opportunities as boys to explore their potential because knowledge is power. At DROP, we believe in using all the tools we can to spread knowledge and empower the next generation.
Thanks for your support.
---
---
Stay Up-To-Date With Drop in the Bucket On Social Media: