Today is World Water Day.
Maybe, as you read this, you have a glass of water within arm's reach. Perhaps you enjoy your water ice cold…or maybe at room temperature. Some people prefer to drink their water with lemon. And some people still don't have water to drink at all.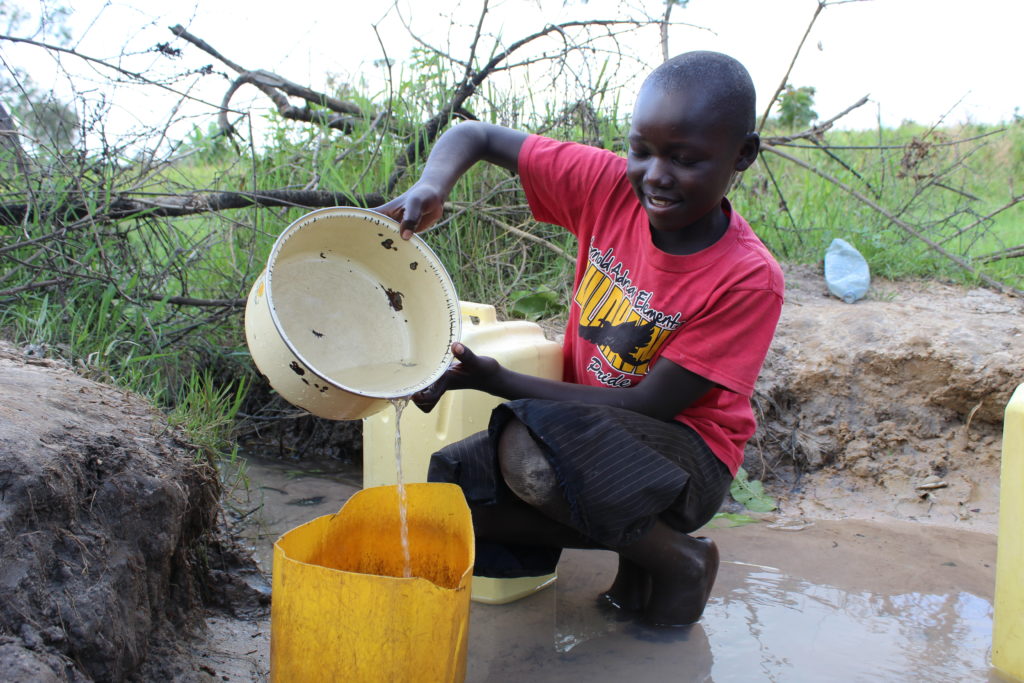 Even if you are fortunate enough to live in one of the countries with a steady supply of clean water at your fingertips, by now you have heard the statistics about the global water crisis. And many of you have been actively supporting DROP to help provide some relief to suffering communities.
No matter how often you hear it, it's still hard to believe that in 2021, one in every ten people on the planet still lack this basic necessity.
And it's always heartbreaking to hear the personal stories about the women, girls, teachers, school administrators and so many others who spend valuable time each day walking long distances to collect water. The challenges they face on a daily basis are already enormous, without this added burden of searching for water. But being sick is worse. And having a child die from drinking contaminated water is unbearable.
Although our primary focus at DROP has been providing clean water for school children, in the past few years we have expanded our activities to also include drilling for more communities. We realize that we cannot provide enough wells to fully solve the enormous problem, but it is too difficult to turn our backs on those who are suffering.
Time and time again, we have turned to our donors for help. And the incredible spirit of the DROP community always shines through.
Last December, DROP launched a campaign to raise awareness to the struggle rural healthcare facilities face in trying to provide clean water for their patients and medical treatments. You came to the rescue, donating enough to fund twenty wells for some of the most needy clinics, schools and communities in northern Uganda – some of which we are in the process of drilling right now.

Since gathering our friends around the kitchen table and starting DROP 15 years ago, we have provided clean water to more than 250,000 people in more than 400 communities across Uganda and South Sudan. This is all thanks to the unwavering generosity, giant hearts and steady support from you – our donors, our friends, and our beautiful DROP family.
As we recognize World Water Day 2021, we hope you will give yourselves a pat on the back. We appreciate the sacrifices you have made to help support these communities with clean water. There is still so much to do, but we are making progress.
So take a deep breath before you sip your next drink of water and realize that your support is making it possible for people on the other side of the world to also drink water.

Your donations help save lives, instill hope, and contribute to eradicating the global water crisis. Please continue to support DROP.
Your donations aren't part of the solution, your donations ARE the solution.
Thank you!