St. The Francis Madera School for the Blind
During the last 9 years Drop in the Bucket has built wells and/or sanitation systems at more than 300 schools in sub-Saharan Africa. But no place has had an impact on us quite like the St. Francis Madera School for the Blind. When we began working at the school we had no idea that this would become our biggest project to date. We also had no idea just how big an impression these kids would leave on us.
Life can be incredibly challenging for a blind child in a country like Uganda. The dirt road to school is paved only with pitfalls—tree stumps, potholes and people with the worst intentions obstruct your path. The only route to a better life is education, but what happens when none of the local schools are equipped to educate sight-impaired children? This is why the Madera School for the Blind is such a special place.
We started working at the school a little more than a year ago. The goal was simple—everybody deserves the dignity of having a decent toilet and these kids are no different.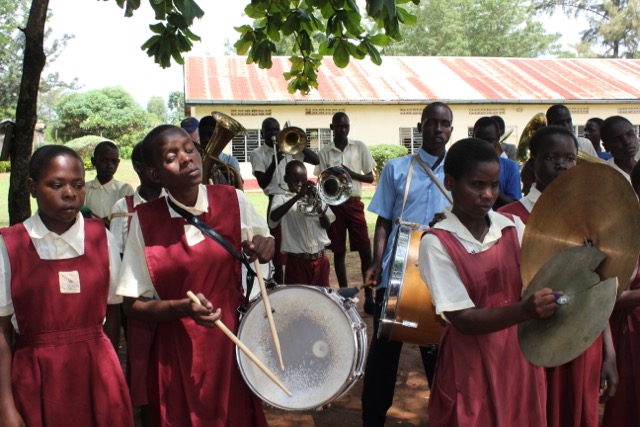 The progress so far
So far, your generous donations have helped us build two sets of toilets. Outside each set of dorm rooms (the school is coed), there are now bathrooms complete with flushing toilets, sinks and even showers. The 100 boys and girls living at the school finally have access to decent sanitation for the first time in the school's 60-year history.
The next step is to install a solar pump, which will supply with the school with a permanent source of running water. This water will be used for the showers and faucets and will flush the toilets. It will help to quench the students' thirst and help them keep themselves clean.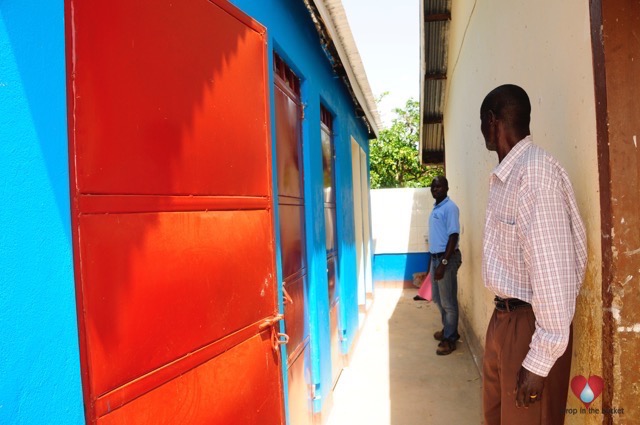 The solar pump we need is not cheap, and we still need $26,000 to cover the purchase and installation. But for the first time in the school's history, a brighter future is possible for these students. Partner with us to make it a reality. This school and its students have had to make significant sacrifices to get their most basic need, clean water, for the past 60 years. They shouldn't have to wait a day more.
To make a donation and learn more about Madera School for the Blind, please visit: www.dropinthebucket.org/intervention/madera-school-for-the-blind/