Drop in the Bucket just hosted its first ever Inter-School Quiz Competition in South Sudan. The event included 8th grade participants from five primary schools in Nimule South Sudan. The schools submitted four of their top students to compete – two boys and two girls from each.
For the three weeks leading up to the competition, the DROP team had been immersed in preparations, which also included creating the game, using questions from the South Sudan primary school syllabus.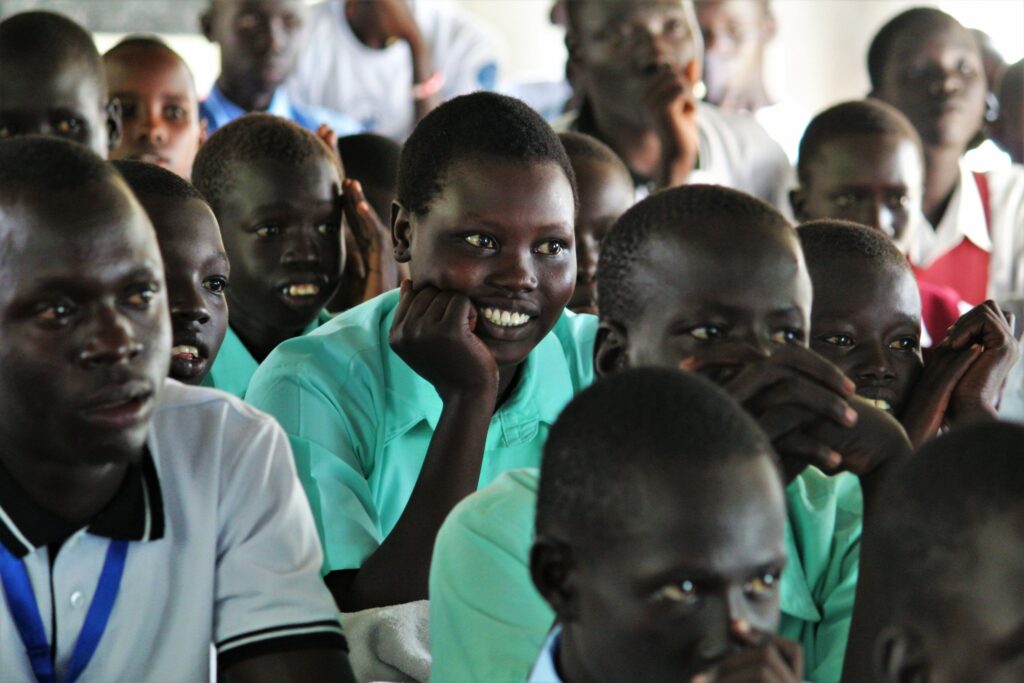 Rotating between individual and group questions, the students had 30 seconds to answer questions in math, English, science and social studies. Two points were given for each correct answer. A moderator from the local radio station led the game. And the competition was fierce!
There was also a raffle, where students from the audience were given the chance to answer a question to win a t-shirt.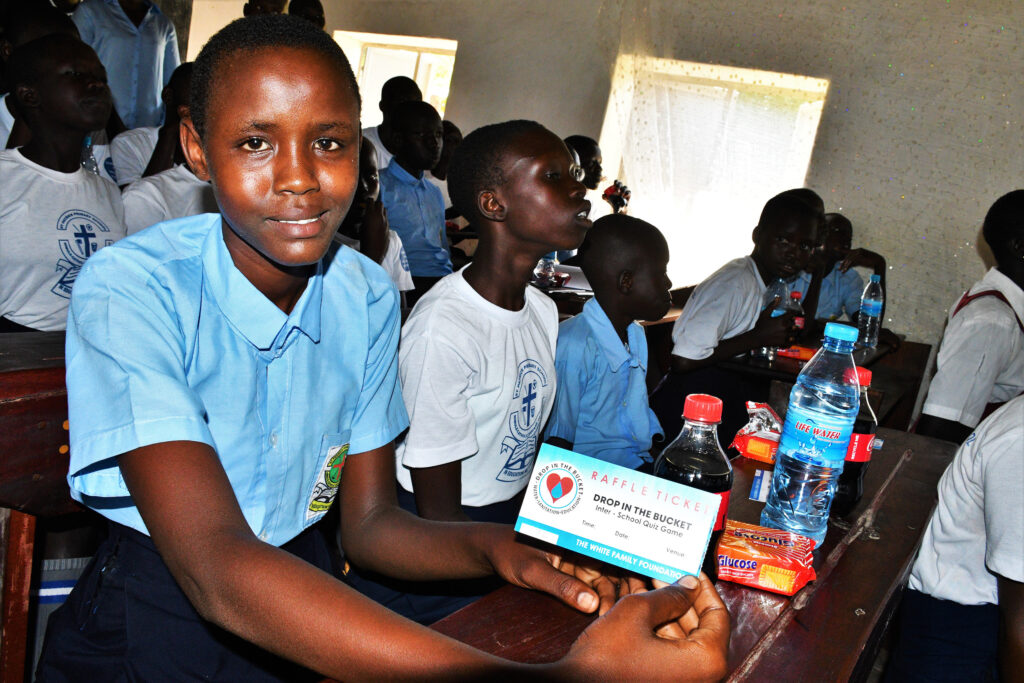 Although, the DROP education program's mission is to provide vulnerable girls with the opportunity to attend secondary school, the overall aim is to promote education within the entire society. And the goal of this exciting quiz-game format was to merge the concept of competition, fun, and learning into one action-packed afternoon.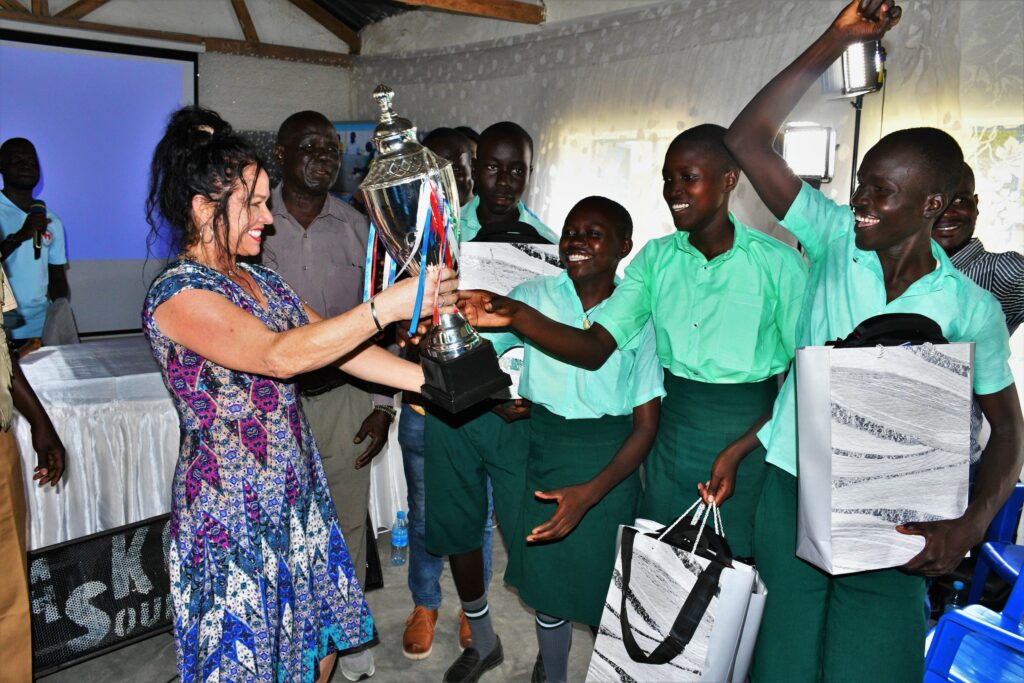 In the end, the students from Green Valley Primary School took home the cup, along with other prizes. They will return next year to defend their award against the other schools. And if they win two more times, the trophy is forever theirs!