International Day of the Girl Child 2021

International Day of the Girl Child is celebrated each year on October 11th. The aim is to shine a light the many challenges young girls face around the world and promote equality and human rights for all.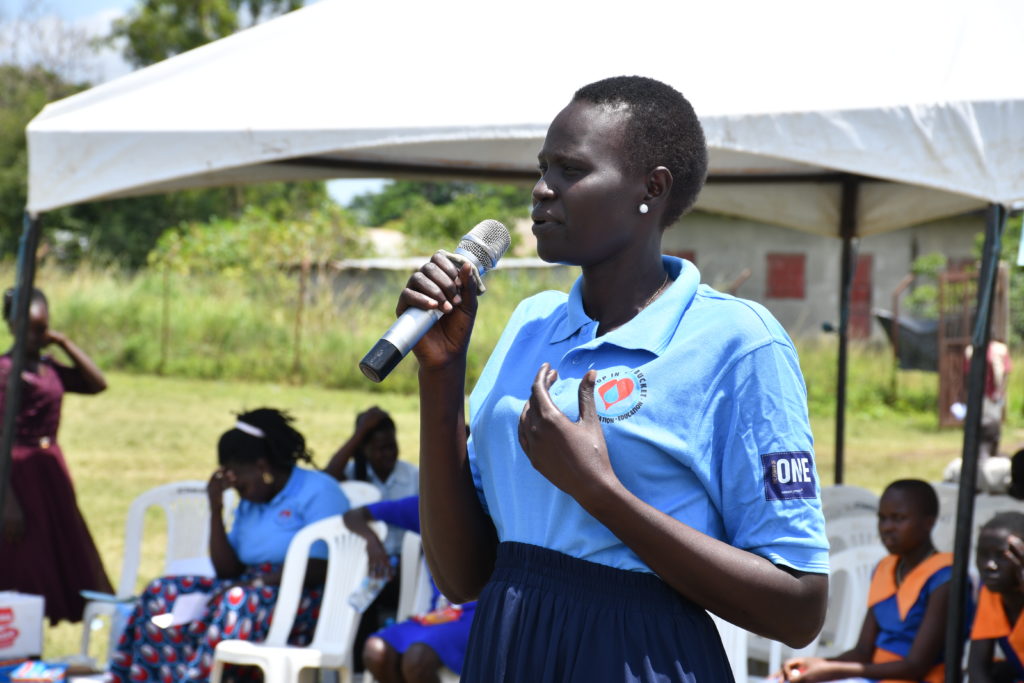 In societies where gender-based violence, child marriage, inequalities in education and health care are common, this event promotes awareness and sends messages to girls, families and local leaders that all girls have a right to live free from harm.
DROP's education team and students participate every year in the event in South Sudan. And each year has a special theme. This year the message was: Digital Generation, Our Generation.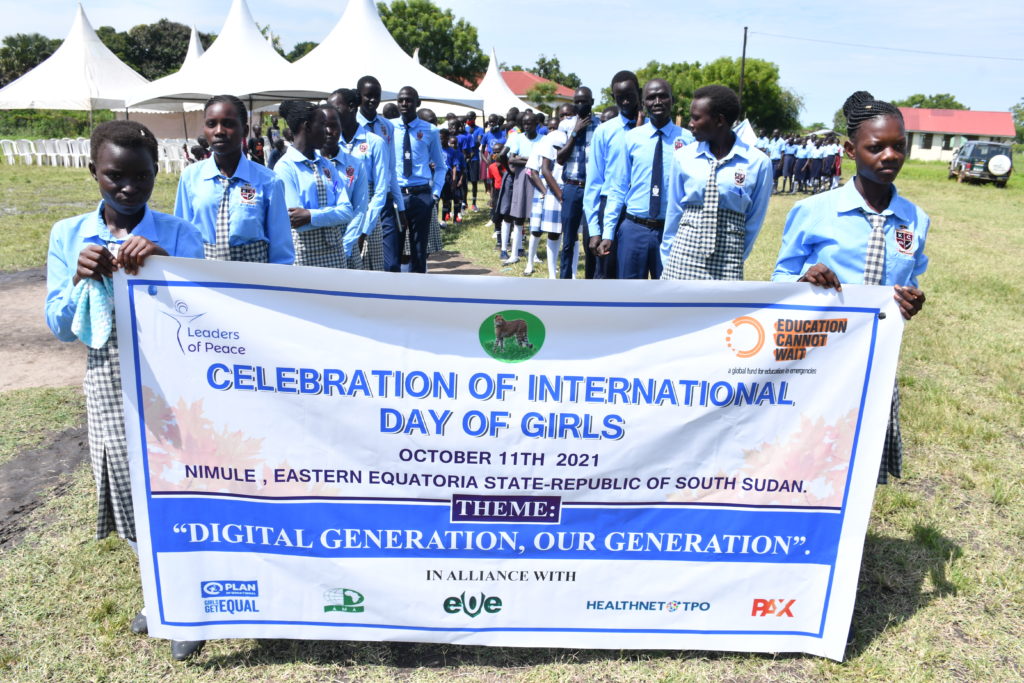 Along with a parade and celebration, there are a number of activities planned to promote social change and encourage girls to learn skills to help them become future leaders.
One of the activities this year was to allow students to spend the day working in a local leadership position. So, for one day, the town clerk, county commissioner, hospital administrator, and radio station manager opened their doors to these youth. The students chaired meetings and were put into decision-making positions. This provided them with new insight into the adult world and also encouraged those leaders to hear their views and specific calls for action.
Then the celebration culminated in an event that included songs, dance and speeches.
Some of the songs were about issues of child marriage. And one mother gave a heartfelt speech with this plea to the students, "In all of Africa we in South Sudan are the lowest – and education is the only way to bring us up."

DROP has participated in this event for over a decade in South Sudan. In other years, the event was larger and included many other development partners. But things are changing. These days there is less focus on development projects, especially those centered around education. The world seems to be in a state of emergency and funding has followed. But we refuse to give up on these students. The world depends on them. And we will be there for them.