Meet Balvina Akullu
Akecha B village was not an easy place to reach. The only road was more of a footpath than an actual road, so the village was fairly isolated. It was in this village that we met a grandmother named Balvina Akullu. Balvina is a proud woman who loves her children and her 10 grandchildren. Her face lights up with a radiant smile when she talks about them.  But Balvina's life has been far from easy. She has lived in this village her whole life and was here the day the village was attacked by the LRA terror group. Balvina's husband was killed and her arm was badly injured, she also sustained a head injury. She was in the hospital for two months but was unable to regain full use of her hand, making it difficult to lift heavy objects.
A full container of water weighs approximately 40 lbs, so fetching drinking water became a major problem for this kindly grandmother. "Every day I had to ask for help and soon I had asked everyone in the village. The always brought me water, but the only safe water source was far away, so sometimes my neighbors would bring me clean water but often they would just bring any water they could find." Balvina often found herself being forced to drink and cook with dirty water that would make her sick.  "It was awful, I felt like I was a burden to everyone from the village. I knew I was asking a lot but I needed the water to survive."
Drilling a well for Akecha B Village
When Drop in the Bucket came to Akecha B village to look into drilling a well, the buzz around the village was electric but nobody was more overjoyed than Balvina. "The clean water restored my dignity. My neighbors are happy to visit me now and when they come, they always bring me water. The well is close to my home, so now I never have to ask, they just bring it. I now I have all the water I need and it is always clean water." Balvina wanted to be part of the water committee that manages the well, but unfortunately, she still suffers from memory loss from the attack.
"They remember what life is like without a well and they do not want to go back."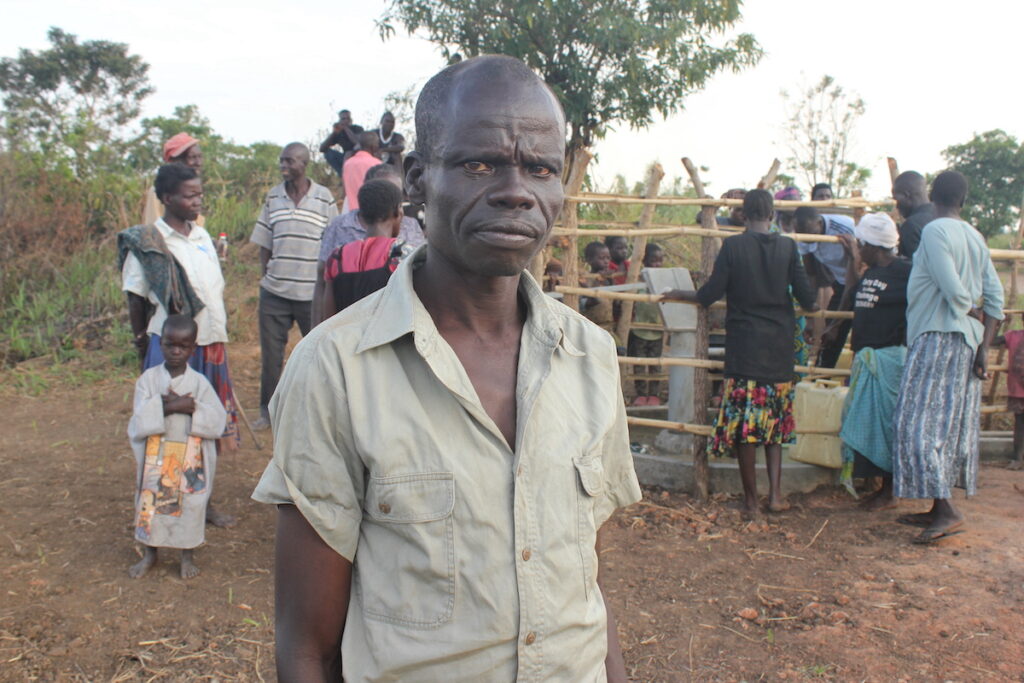 Nyeko Soloman is responsible for the security of the new well. He shakes he head when he thinks back to the old water source that the village used. "It was a long walk to get to the nearest well, so we dug a hole where we knew there was a natural spring. This water was used by the community, but also by livestock, so it was very contaminated. This new well has changed our whole village". Nyeko takes his job seriously, he is proud of the fact that the well is always swept clean and that people line up their containers neatly and always keep them clean. He smiles when he points out how gentle everyone is when using the hand pump. "They remember what life is like without a well and they do not want to go back."