This message was originally posted as a Drop in the Bucket newsletter, to receive updates like this please sign up for our mailing list.
Hello Everyone,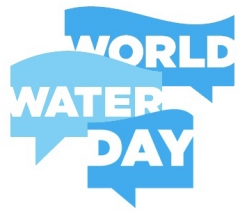 As you may have heard, today, March 22nd is World Water Day!
When Drop in the Bucket formed back in 2006, 1.1 billion people were without access to clean water. Today, that number has gone down to 783 million. This positive change proves that together we are making amazing progress, but as we all know, we still have a long way to go.
One high school, St. Gabriel, located in Concord Township, Ohio, reached out to us recently after reading about Drop in the Bucket. The students of St.Gabriel's decided to participate in WWD by planning an overnight fasting fundraiser in their gymnasium starting this weekend! The students are choosing to fast because they understand how difficult it is for children in Africa to get fed properly everyday and want to show their dedication and care by going without food themselves. St.Gabriel hopes to earn $6000 to build a well at the Obule Primary School in Uganda through this fundraiser and other initiatives they are planning.
After hearing about this, the students of the Obule Primary School in Soroti, Uganda were completely blown away that high schoolers here would go out of their way in this manner to support them. They asked how they could show their appreciation to the American students so we gave them paper and colored pencils and suggested they draw pictures. They gave us pictures of their lives and families that we will bring back and give the students of St Gabriel's. The Obule pupils told us the idea of students in America going without food for them deeply touched them and they felt extremely honored and grateful.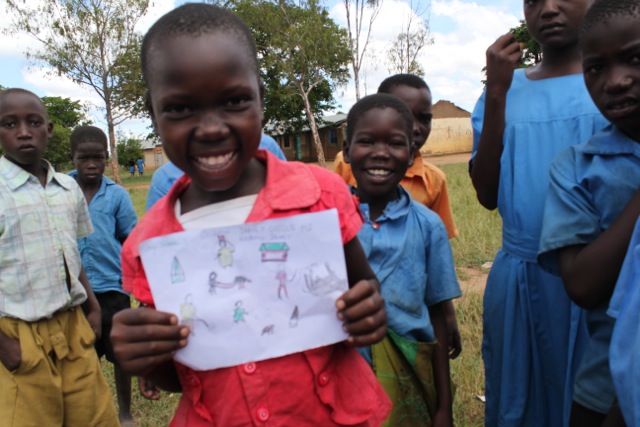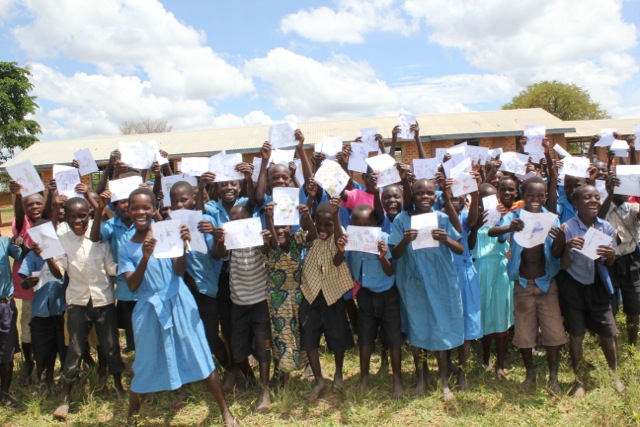 These students from Ohio chose a great way to remind us that we are all so similar. Each one of us that is alive on this planet today is in this together and everyday is a chance for you to share in this connection. If the task of helping 783 million people get clean water seems daunting, you can simply begin by helping one.
Thank you for your amazing support!
Donate, fundraise, spread the word! Ending the cycle of poverty starts with just one Drop. Are you ready to be part of the solution?